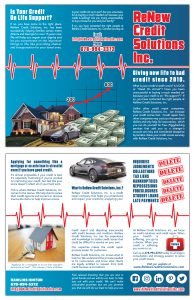 When it comes to short explainer videos for your business, you have come to the right place. Get Viral Marketing will be happy to produce a short video explaining your business, products or just something funny to get to know your client's. Give us a call today so that we can get your brand on the "Big Screen".
Get Viral! Marketing, LLC. has what it takes to create your packaging for any product that you have. We have years of experience in flexo and offset package production. We can take your die or create our own based on your packaging needs. We can then create the packaging based on your product in tandem with your brand for a beautiful final package. Give us a call today to see how we can help you and your company promote and sell your products.
When Hollywood Beauty out of Hollywood, FL asked Get Viral! Marketing about the prepress for their already designed labels for their cosmetic and hair care line, we were there! Here is just one example of our prepress to printing that we helped them with. Let us use our 30+ years of offset and flexo print experience to get your labels and packaging printed right. Call us today at 770-864-0892.
When Dr. Angela Hodges needed a website to bring her 30 year old dental practice to the 21st century, she asked us to do it. We were able to provide her a stylish, modern look for her wonderful practice.
When the business owners of MrClappy.com, the world's largest online video business directory, came to us for a website, we delivered. This is one of the most involved sites that we have ever done and now MrClappy's membership has gone from less than a thousand to almost ten thousand members. I would like to say that I am happy that Get Viral!
had a hand in that.
WhagSag is the ultimate Retail shop and website designed and developed by Get Viral! Marketing.
Ozburn Electrical Contractors are the south's premier electrical contractor. Known for high quality and exceptional service, Ozburn lives by it's motto of "Quality through Integrity". Get Viral! Marketing developed and design their website and also provides strong SEO and other digital marketing and print needs.
With five locations to serve you, American Family Care of Atlanta came to Get Viral! Marketing for their marketing needs. We developed a plan and designed their website to accommodate their five locations.